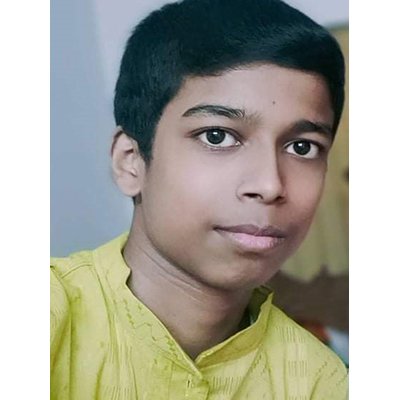 Jishnu Das
Jishnu a 14-year-old boy studying in class 8 at Mitra Institution Bhowanipore Kolkata the capital of state West Bengal.
Jishnu's goal is to achieve the success in the field of arts and lockdown helped him to continue his practice with different Artwork.
Jishnu has completed more than 100 pieces of work in this very young age.
Jishnu is good with his studies with the subject English, and he is getting ready for higher education within this subject.
Jishnu's father is a businessman and running a small shop and all his family living together as joint family.
There are no reviews yet. Be the first one to write one.
0 out of 5 stars (based on 0 reviews)