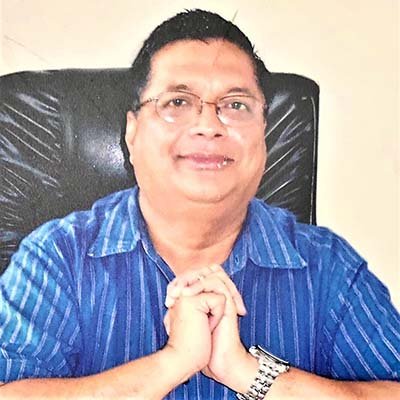 Lokeshwar Rao
M. Lokeswara is retired from Civil Services (Indian Forest Services) and he is a multi-talented personality.
Sometimes certain talents can never be taught. It's an inborn trait some individuals are blessed with. Ever since M. Lokeswara Rao was a little child he had this different inclination towards drawing and sketching. Mr. Rao belongs to 1983 batch of Indian Forest Service (I.F.S.), top bureaucrat retired as Principal Chief Conservator of Forests and Head of Forest Force.  He has done many contemporary style paintings like zodiac paintings of Rasi's and constellations like Aries, Sagittarius, Gemini etc., Women series, Animal series, Buddha series, Abstract paintings in digital form using different media on canvas, and paper.
He is practicing ancient art Tanjore paintings and contemporary art and digital paintings for the past several years and he uses poster colors, acrylic and multimedia to do his paintings.
M Lokeswara is also photographer and takes clicks from street scenes, nature, daily life, life style etc., and author of books, his famous book "Plant Biodiversity of World" is based on Stamps collected by him and arranged based on Plant Classification wise. He is participating in various environmental awareness programs. He is exhibiting his works in Art slant of Los Angeles and Rise art of UK online galleries. He is also a veteran Philatelist and his themes are Buddhism, Orchids, and post marks on Penny Red. He penned the book based on stamps" Buddhism on Stamps".
A long list of solo and joint Exhibitions and awards are in his credit since long time.
Some of the major awards and Appreciations are
Artslant (USA) Showcase Award 2010 for his painting Aladdin.
Appreciation Chitra Santhe exhibition organized by Karnataka Chitrakala Parishad, Bangalore. 2011.
Artslant, USA, 3rd show case award 2012 for his painting universe.
Highest voting for his painting Buddha by walls magazine.
There are no reviews yet. Be the first one to write one.
0 out of 5 stars (based on 0 reviews)