NAWAL KISHORE - " Tapasthali ''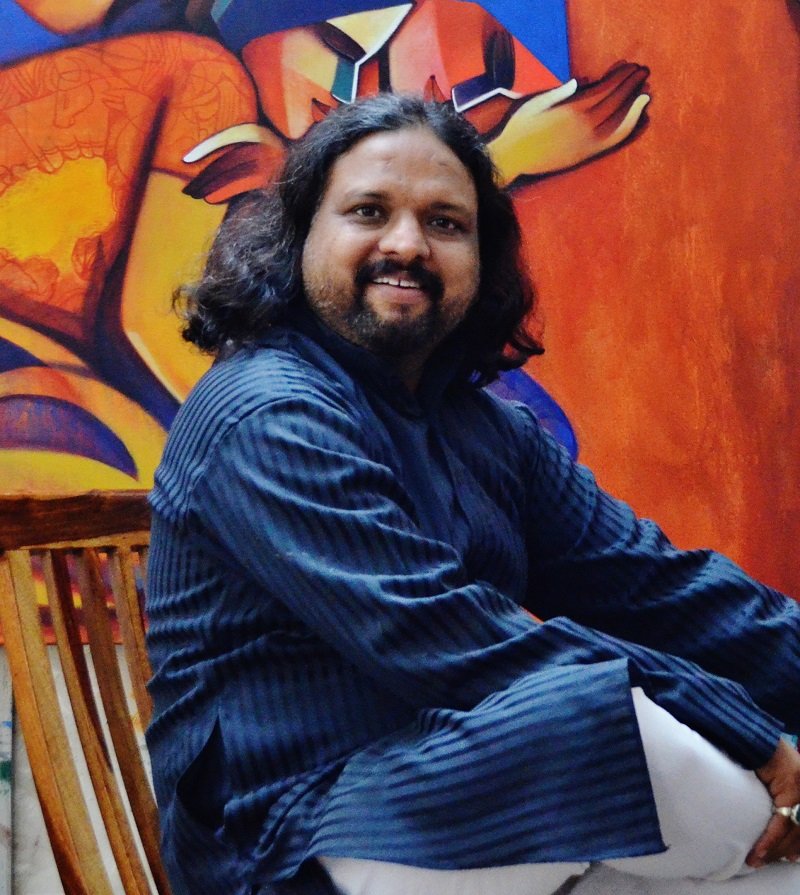 About NAWAL KISHORE
Nawal is a freelance artist from Delhi the capital city of India.
Nawal did bachelor's in fine arts from University of Lucknow and became topper in university in the year 2000 and he is Master of Fine Arts in painting in the year 2003.
A big list of Nawal's solo and group exhibitions at national and international levels cannot be accommodate here in his profile space so only we can say he is master in all the exhibition whether it is solo or group and national or International.
As per Nawal-
Using color with great sophistication and bringing out the essential character of my subject, I have transformed the works into vibrant statements through my strong color perception.
The stances of my figures, always portrayed in singles, are created with care so that underlying mood of the form is presented like a narrative unfolding on the space. Besides giving rein to a full view of feminine forms, I have included a subtle suggestiveness through use of mask, held away from the main face like a dislocated form, but which deliberately draws attention to itself, bringing out the lifeless essence of a mask held away from the true features on view.
The women impressed in the world of their own and the graphic boundaries not only define my artistic style but also help to contain the imagined within its parameters.
Awards
Critics' Choice Award, by World University of Design, New Delhi-2021
Kala Ratna Samman-2021, by Loksanskriti- Faridabad (Haryana)
Fellowship by Ministry of Culture -India, 2016-18
City Award from Prafulla Dhanukar Arts Foundation Trust, Mumbai- 2017
F. Hussain Award from Prafulla Dhanukar Arts Trust, Mumbai- 2016
86th All India award in Drawing from AIFACS, New Delhi -2013
All India award in water colour from AIFACS, New Delhi -2011
Best Painting award by Lucknow University-Lucknow-2002
Awarded" Garhi Research Grant" from Lalit Kala Academy, New Delhi, 2001-02
Awarded Merit Scholarships from College of Arts, Lucknow-1999