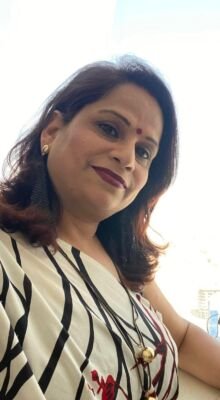 Vidisha is from India 🇮🇳. Born and brought up in Prayagraj, a city known for its rich art and literary legacy, she has done a diploma in applied & fine art from Allahabad university.
She is an artist & promotes various Indian folk arts on several platforms. She has been in U.A.E. For the past seven years and has conducted several workshops in India and U.A.E. to create awareness about the different folk art of India.
In 2019 she was also honored with OVERSEA'S AWARD for Mithila art by Mukti art gallery Maithili manch ab N.G.O. Based in the Bihar. She has also been a part of a team of eight artists who were chosen among the 650 artists which had given their entries to be a part of the team exhibiting in the Indian consulate selected in "a Azadi ka Amrit Mahotsav "
All the paintings have their own soul and essence that connects me to the essence and soul of Arts.