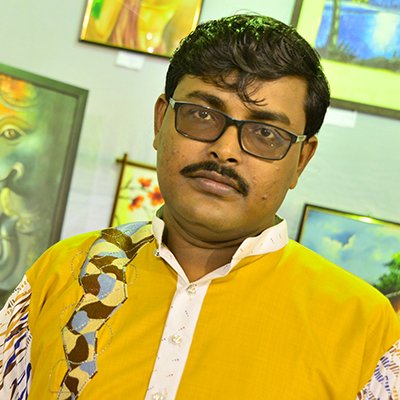 Mihir Das
Mihir is from Hooghly district of West Bengal state of India.
Self-taught professional artist Mihir started his career at very early age.
Mihir likes to work in oil, acrylic, soft pastel, charcoal and watercolor medium on various textured and normal surfaces and his Specialty is Indian culture and portrait which are realistic and natural.
Mihir Participated in many solo and group exhibition at national and international level and recognized and awarded in most of them.
As per Mihir
Peace of mind & peace of vision is the main objective of an artist when he creates something new.
Fantastic art work
Every painting is very beautiful.
I like every painting so much.
5 out of 5 stars (based on 1 review)