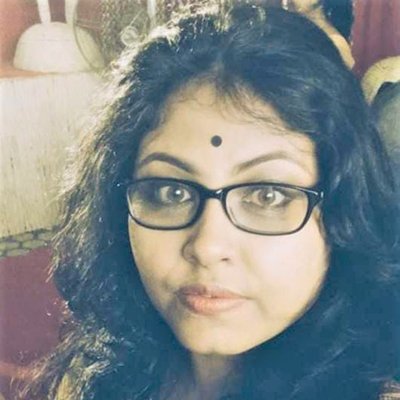 Sampurna Das
Sampurna is from City of Joy Kolkata.
Sampurna started learning painting from her Guru Late Ujjawal Debnath and basically two types of Arts being practiced by her Painting and Waste Material Sculpting.
Sampurna participated in many solo and group exhibitions and appreciated in most of them.
As per Sampurna
Always I have drawn towards Human Emotions. I love to express the Thoughts, Inner- Feelings and Emotions of Human beings through my panting. My personal believes is, Panting is the mirror of Human thoughts and emotions.
I will continue my journey as an Artist with Panting and Waste Material Sculpting passionately. I wish to have my own Arts Studio in near future.
Excellent and amazing art work by Sampurna Das
Excellent work out by Sampurna Das
The drawing and craft are amazing
5 out of 5 stars (based on 2 reviews)