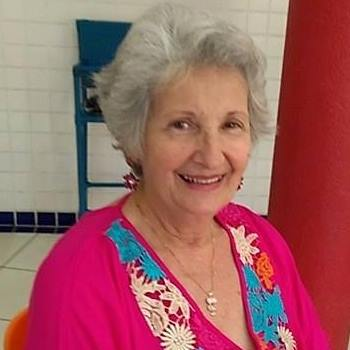 Ruth Miriam Da Natureza
Ruth is from Brazil and an expert artist since last 35 years.
Ruth Miriam, born in Duartina, in the interior of the State of São Paulo, Brazil, was raised in Campinas, where she concluded her studies. In December 1986, she began to paint, she dedicated herself to various forms of artistic expression. Her works are presented in oil on canvas, duratex and madeira that breaks traditionalism, creating its own style, using strong cores, showing life, nature, flora and animations, squeezing vitality and purity in its fabrics.
 Ruth has exhibited in more than 15 countries.
There are no reviews yet. Be the first one to write one.
0 out of 5 stars (based on 0 reviews)