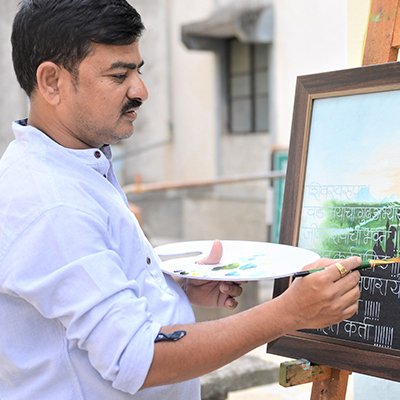 Sudhir Kanse
Sudhir is from Satara District of Maharashtra state of India.
Sudhir has done diploma in Art teacher and works as a freelance Artist.
Sudhir has penned two books also on Arts named as –
My colour's part 1
Kunchlyachi kalpana
Sudhir Participated in many solo and group exhibitions at national levels and got appraised everywhere.
Sudhir Got many awards during his journey of Arts
There are no reviews yet. Be the first one to write one.
0 out of 5 stars (based on 0 reviews)