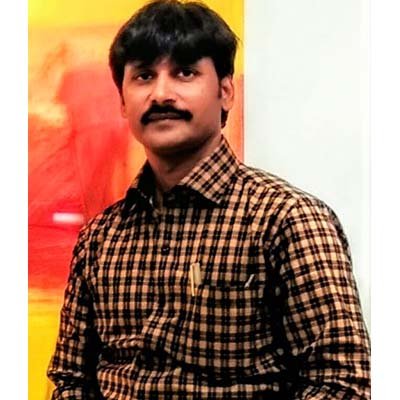 Vijay Verma
Vijay was born in Jhunjhnoo a district City of Rajasthan state if India but now residing in Mumbai. Vijay is a self-taught professional artist and works in all types of medium and subjects.
Vijay has brought us a different side of extract arts and it goes without saying that Vijay Knows the magical and vibrant side of arts. The colors, the composition, the complexity and the simplicity everything appears to be speaking with the viewers in his abstract.
Vijay never fails to bring out the essence of versatility in his works and besides abstract art he  is also an experienced and well honored realistic artist also.
Vijay was awarded and honored with best paintings awards at Lilit Kala Academy in 2016
There are no reviews yet. Be the first one to write one.
0 out of 5 stars (based on 0 reviews)