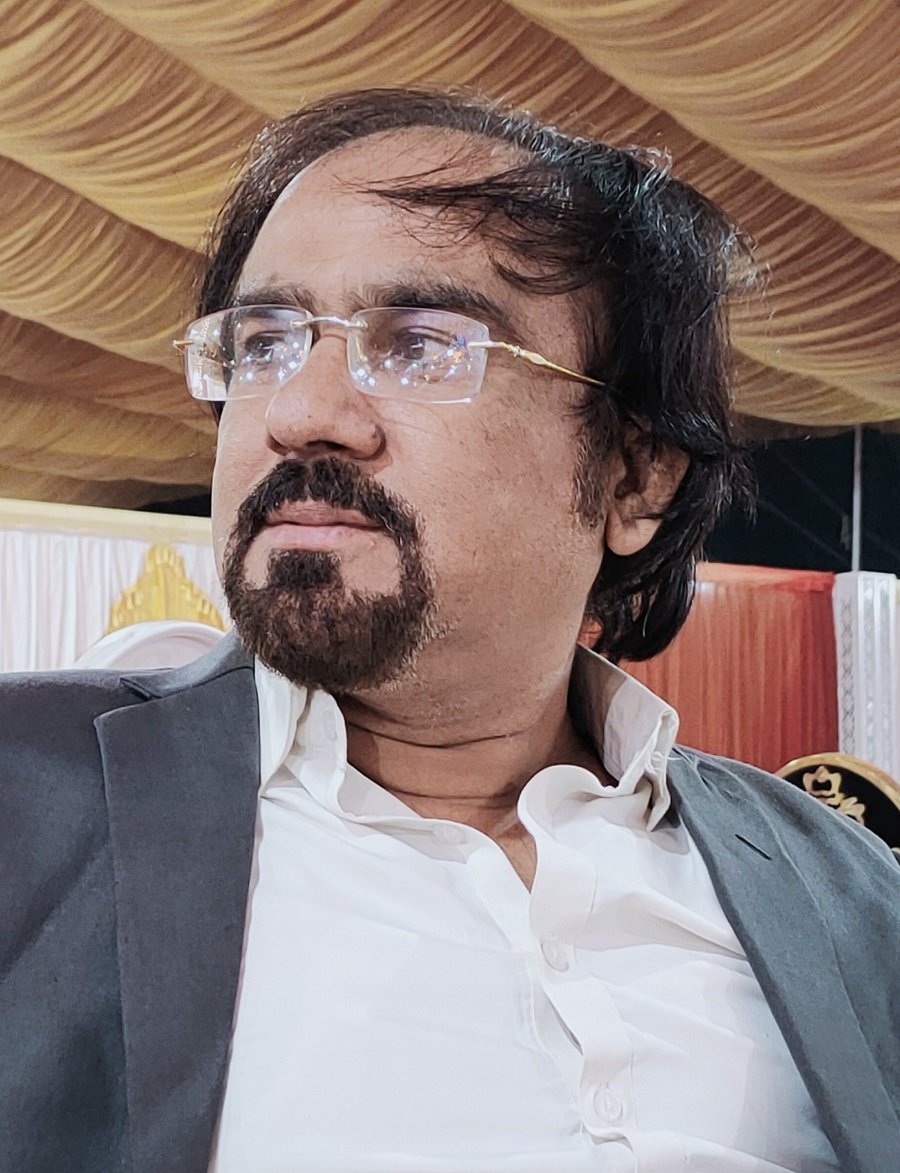 Hussain Chandio
Hussain is master's in fine arts from University of Sindh Jamshoro and he was a lecturer in center of Excellence in arts and design in university of Engineering and Technology, Jamshoro.
Currently working as assistant professor department of arts and design shaheed Benazir Bhutto university Nawab shah Sindh.
Hussain is from Hyderabad Sindh Pakistan.
Hussain has participated in many solo and group exhibition in Pakistan and global platforms and recognized and rewarded everywhere.
The selectin of subject and vibrant colors of subject is the specialty of Hussain's work. mostly inspired from surrounding subjects and paint in every angel but from bird eye view angel has signature style. Paint acrylic on canvas.
Hussain Chandio
Sir Hussain Chandio is really a best person. Uniqueness of his work is bird eye view style of painting. His signature style the main attraction of his this kind art is portraying culture of our common people, but their life style and difficulties how they are surviving in this scientific age. Praying for his long happy life and prosperity.
Excellent paintings with personal signatures
Hussein's paintings are very beautiful portrayal of rural Sindh in a different way.
5 out of 5 stars (based on 2 reviews)