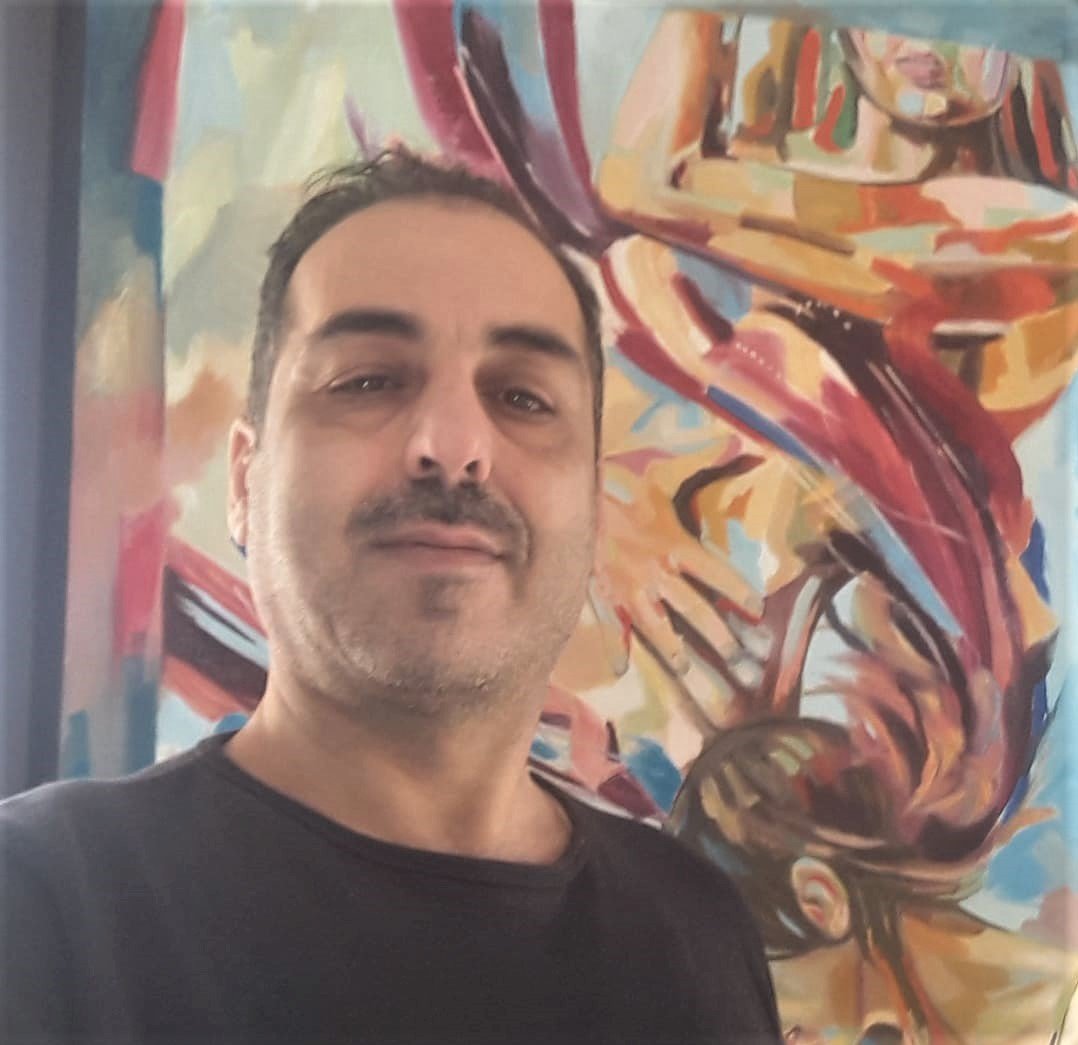 Mahmoud Asa'd Joumah
Mahmoud is from Al Ramtha city of Jordan. Mahmoud is a Bachelor of Fine Arts and a Member of the Association of Jordanian Plastic Artists. Mahmoud is a Head of fine arts in the ministry of education-Jordan.
Mahmoud has participated in many national and International Exhibition. Mahmoud participated in UNESCO World Exhibition, Paris in1993. A long list of exhibition in credit of Mahmoud. Some of the exhibitions are these-
Amman Plastic Art Exhibition – Al Mashreq Gallery – Amman 2011
Seventy Years Exhibition of Jordanian Plastic Art – National Museum 2013
Exhibition Thumbnails / Italy 2014.
 Mahmoud's art works has been found a special place as collectibles of His Majesty King Abdullah II Ibn Al Hussein and Queen Rania Al Abdullah, the Ministry of Culture, the National Museum, the Amman Municipality, the Association of Fine Artists, the UNESCO headquarters in Paris and many other prime ministers and ministers. Germany, Canada, France, America, Britain, Korea, Spain, Lebanon, Australia, UAE
शानदार
ग्रामीण परिवेष का सजीव चित्रण।
Excellent
Every painting shows different expression.
Awesome prabhavna.... दिल खुश हो गया....
एकदम शानदार….
मनमोहक
सुन्दर
रंगों का अदभुद समन्वया…
test review for AASHIMA MEHROTRA
This is test review add by attrait solutions only for testing purpose
5 out of 5 stars (based on 10 reviews)