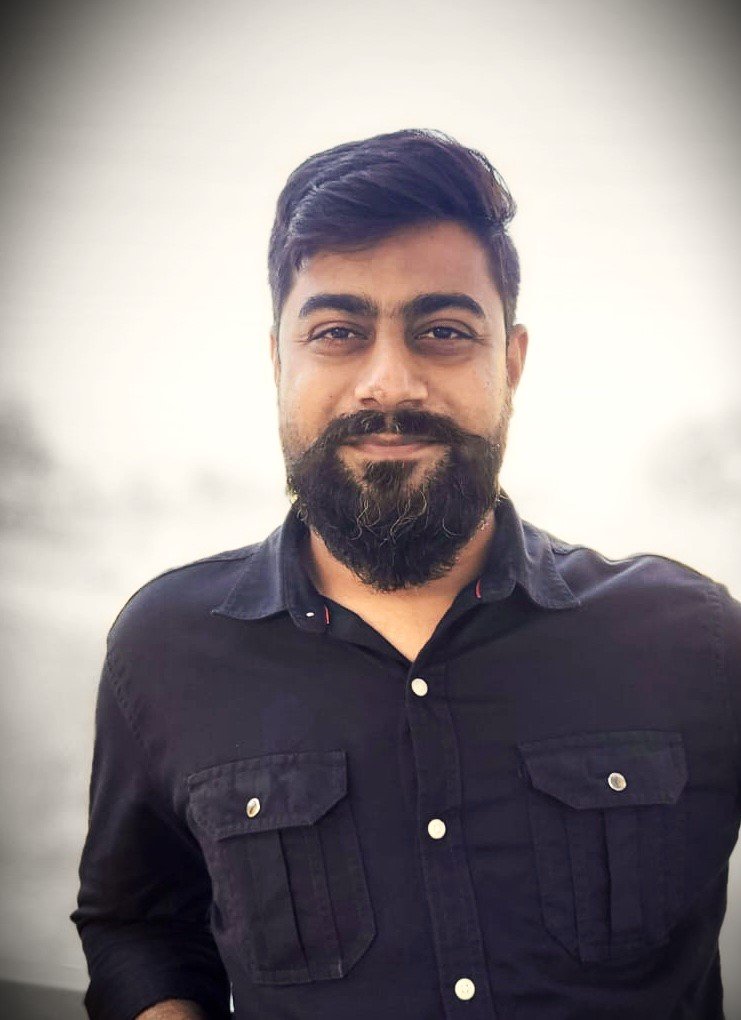 Ravindra Parkhi
Ravindra Parkhi is an Artist and Art Educator. Born in 1984 in Maharashtra. Completed Masters of fine arts from the Sir. J. J. School of arts, Mumbai, India.
He has done several solo and group art exhibitions in India and abroad. He is an active participant of International artist residency and Biennale programs. Curated several art Events and exhibitions. Artist has won multiple awards in the field.
About artworks.
"The aim of art is to not represent the outward appearance of things but their inward significance" – Aristotle.
Ravindra's works exude excellence and brilliance from the word go. What makes the abstract stand out always is the perfect blend of color, texture and composition, Abstract is a more tedious art than it looks to the eye as it requires communication with the bare use of colors and Ravindra's works just do justice to that.  In some of his works he tries to narrate the sensual side of human emotions by using forms which make you think, the colors used, like reds and oranges signify passion, lust and energy, while his blues add sheen to the peace which he tries to exemplify through the subtle use of textures and color.
Some of the most eminent artists like Mark Rothko made an artwork look simple yet classy. Ravindra's works exude a similar brilliance in terms of the use of forms and colors. His evolution as a phenomenal artist shows in his deft use of composition and a narrative, which tells different stories through the vivid colors. Trained in Maharashtra, he carries he local flavor in his works and his constant quest to experiment with different colors and mediums makes this show a sheer visual treat for the onlooker. After all Art is that thing which speaks many things but in different and silent ways.
There are no reviews yet. Be the first one to write one.
0 out of 5 stars (based on 0 reviews)